Nomad Guide: Working In Tbilisi, Georgia
I spent the last week working from Tbilisi, Georgia and want to share what I experienced and where I could work and couldn't. It's not very easy to find a good place to work sadly. The friendliness from people working at coffee places and hotels leaves somewhat to be desired, sadly. I'm not quite sure yet it it's their communication style or if it's because I'm a foreigner (and might be mistaken for a russian somehow?).
The city is fun though, all things considered. Old meets new. The developers I work with and my taxi driver that picked me up from the airport at five in the morning are some of the nicest people I've met. The food is awesome. Be it bread pudding for breakfast or Adjarian khachapuri for lunch. Yum!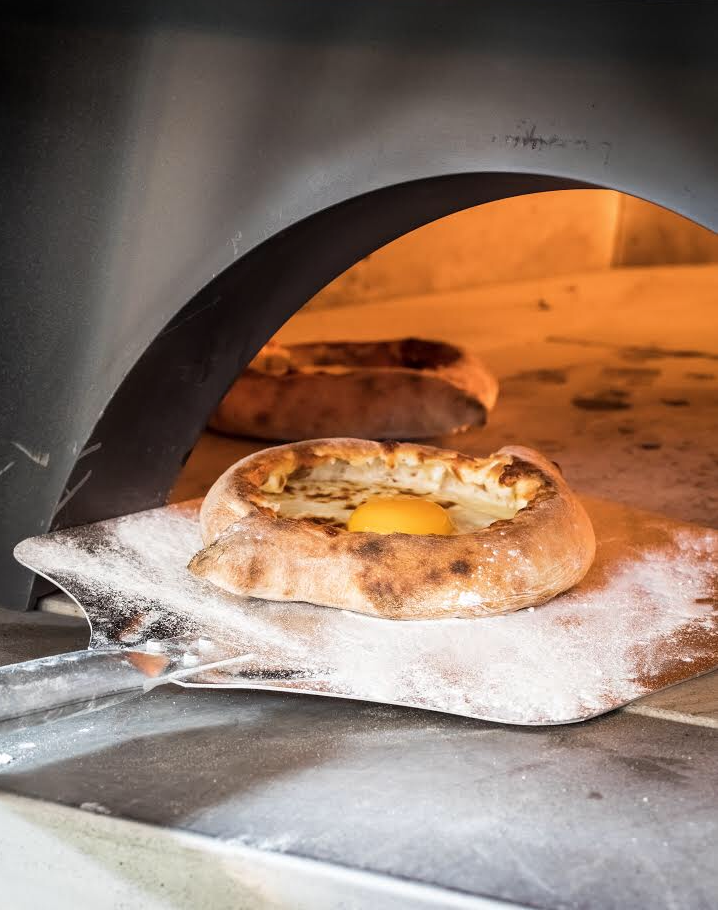 Places I cannot recommend
Stamba Hotel
Often cited as a nice place to work, they changed policy a month ago it seems and told us that the lobby/bar is a laptop free zone. Pitty, because the matcha latte with almond milk for 9₾ (roughly 3€) was quite nice and the vibe is awesome. The adjacent restaurant has tasty khachapuri as well. So go check it out anyway! One additional negative point is that they cranked the heat up way too much, so you get sweaty from your work as if you're doing a workout. (Disclaimer: we visited in mid November.)
Fabrika Hostel
Again, nice vibes and often cited as a nice place to work. I beg to differ. They have maybe eight seats where laptops are allowed, plus maybe four where there's a monitor. When we visited, the seats were taken. The court in the back is nice if the weather is good, though the shop keepers I had contact with were very impolite. Don't try to put together tables ("please put them back because it's just wrong") or order a coffee. I was very disappointed.
Coffeesta Coffee Shop
For a change we weren't thrown out for bringing a laptop. So you can work here. When we visited the music was way too loud to work sadly. And again, the heat was unbearable after 1-2 hours. And did I mention the impolite baristas? I'm afraid I notice a pattern here.
Places I can recommend
So far I found exactly one place I liked, and that's Coffee Lab. The background music is rather quiet, the temperature on the lower end and the personnel is very friendly. You can see that this is a good place to work, literally everyone is sitting behind their laptops.
Conclusion
All things considered, Georgia is an up and coming country that deserves a visit. I will visit most certainly, as I have business ties there. You get a good bang for the buck, even though prices increased in the last two years.
As for the impoliteness of almost everybody I met, I'm still trying to figure out why that is (language barrier? they think I'm a russian? the enemy that occupies part of their country?). I'm grateful for pointers and recommendations for places to work at. I'm still on the hunt! Shoot me a message on twitter or on mastodon at @andinfinity@mastodon.tech.